Kenny's next EPIC Adventure is coming soon!!!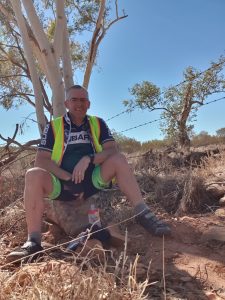 I am a Survivor of Childhood Sexual Abuse.  I am known for my crazy epic events and adventures.  My daughters call me 'crazy old man',  I am a family man.  I am also known as the generous softy, the dedicated sports nut,  and I live with PTSD.
I am dedicated to raising awareness, continuing the conversation and I am a proud supporter of Bravehearts.
Bravehearts is Australia's leading child protection organisation and the only charity in the country dedicated to holistically preventing child sexual assault and exploitation.
As an Adult Suvivor, Bravehearts to me, is a symbol of support for Survivors.  The people behind the name Bravehearts have generous hearts, kind speech and have an ability to truly listen to those individuals who have gained enough courage to speak up about their abuse.
In August 2021, I'm cycling the Birdsville track for Bravehearts.
515km in 7 days.
I will be devoting each day to an important topic for Survivors and those who have survived trauma.
I will ride each day to raise awareness of the following topics so that no Survivor feels alone!
How can you help???  Below you can make a donation or you can become a Sponsor for a day.
Donate Now
Help Bravehearts continue to help survivors.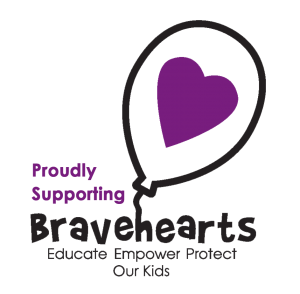 Become a Sponsor
Find out more about sponsoring a day of this adventure

All funds raised and all Sponsorship money will go directly to Bravehearts so that they can continue the amazing work that they do.