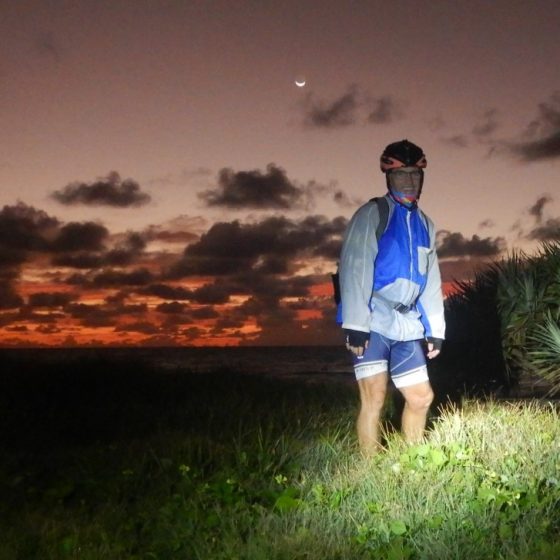 It's starting out to be a better year and aren't we all looking forward to wonderous travelling and trekking 2022. With the exception of the flooding
I have three epic events this year, two that were cancelled last due to Covid-19. Including a few running events in between those.
During this year I am doing the 2022 Ultra Running Challenge, that is, to run 2,022 kilometres during the year. So far I've completed 878 kms in the first 4 months. Running everyday for the first three months has put me ahead of schedule which I need, considering I won't be running much during May on the G2G cycle. I will run when I can during the cycle, on rest days and possibly on days that are short cycle days.
The G2G, Gulf to Gulf is my most exciting event of the year. Being able to trek and not have to organise every minute detail of the trek. I will be cycling with 19 other like-minded outback trekkers during the four weeks. I must say, an extremely well organised cycle by OUTBIKE Australia.
Week One (northbound) starts in Port Augusta and explores the spectacular Flinders Ranges to reach the desert railhead of Marree.
Week Two traverses the legendary Birdsville Track.
Week Three rolls across Queensland's iconic Channel Country to Mt Isa.
Week Four rides Carpentaria's Gulf Country via Cloncurry to Normanton and Karumba.
Week two should be quite easy for me considering I only cycled the Birdsville Track last August. This part of the Australian outback is something I love to be in and I have no qualms in riding it again so soon.
We are having a rest day in Mt Isa on a Saturday and being an avid Parkrun runner I will enjoy running on the Saturday morning, my 91st Parkrun.
I will post notes and pictures when I can during the G2G, of course depending on mobile service and Wi-Fi.
Cheers Kenny Mac