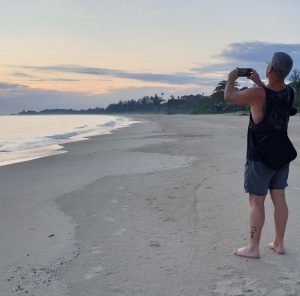 Bintan Long Weekend – Oct 2019
I travelled over to Singapore with a few cycling buddies. We ventured over to Bintan where we are doing the Tour de Bintan in 2020. We had entered the 2019 cycle 3 day race but two of us had injuries and couldn't do it. On the Saturday morning I went for a 9km jog along the beach heading south from the resort. The first half kilometre away from the resort was cleaned, raked and kept tidy for the tourist. That's where is stopped, for the next 4kms it was a junk yard, plastic bottles and lots of other jettisoned rubbish. I even saw 3 motorcycle helmets that have come in from the ocean onto the beach. This rubbish gets washed up with the tides every day. No resort no cleaning.
I feel lucky with the 9 beaches I frequent here in Ballina and Lennox Head.  I only ever see a couple of odd bits of rubbish (of which I pick up and bin it).
Cheers
Kenny Mac