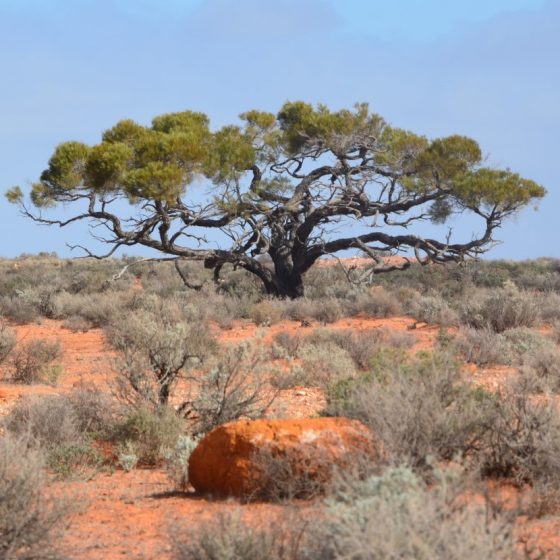 Day 13 to 15 – Boulia QLD
Was it possible to find a small town in the Outback that has so much history.  Prehistoric and recent (Aboriginal and White Man) to have been kept for all to see in today's time. My time in Boulia has been a wonderful experience and somewhat educational. The locals, all give you a warm welcome wherever you venture.
Marnie, the daughter of the owners of the Desert Sands Motel, told me that if I had ridden the Plenty and Donohue Highways only three months ago the road would have been quite reasonable. Because of the flood waters and the abundant growth of the grass lands the cattle have fattened and have been taken to market, hundreds of road trains have belted up and down the road and hence the degradation of the road. After all the cattle have been transported it's believed the road will be graded and once again noice.
Missed it by that much….haha.
During the day and evenings the cattle road trains drive past my room, here on the main road, continuously. Empty one way and full the other.
Please enjoy the photos.
Cheers Kenny Mac